Marco Island Academy began the Lew Montgomery era on Monday, August 2, 2021 when they held their first two field trainings in middle school. Montgomery trained his young team twice a day for the entire first week.
MIA player runs back a tipped pass.
Montgomery and his coaching staff looked more like teachers than soccer coaches, patiently teaching technique to a mostly soccer-green crowd of 15 high school boys.
"I feel great doing it," said Montgomery, who happens to be a social studies teacher at MIA. "I'm excited. Everything we do is based on the skills the players bring. We're a very intelligent group academically. We're full of former soccer and basketball players. Good hands and good feet. We have some here too there's meat. It's starting to come together. I'm just really excited. It's supposed to be like that. "
Montgomery, a freshman head coach, and his coaches work together and in small groups with their inexperienced prospects. They share the coaching approach and the positive communication with the players.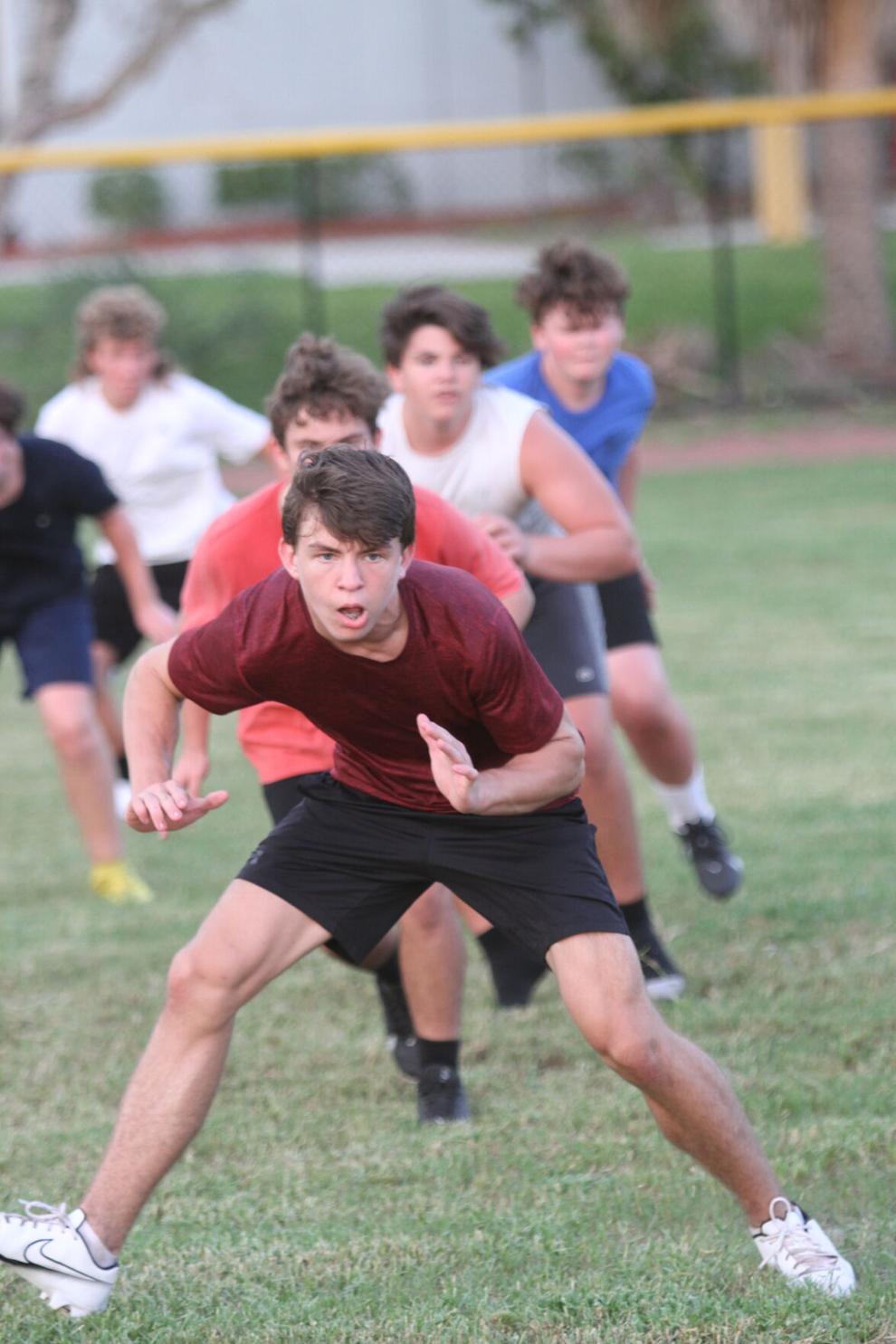 The first week of training is all about technology.
The players are shown what to do and then try to do what their coaches have asked them to do. Players seem to improve with each rep of a particular exercise.
"You really have what it takes," beamed Montgomery after training. "You have the right attitude. We're really working on heat acclimatization. Getting things right in this humidity. But mother nature blesses us with blue skies and makes us work. We sweat it out. But we also hydrate and try to stay on top of things. I'm curious to see where we stand. "
On two days the temperatures were constant in the 80s and 90s. Montgomery planned a series of water breaks to help players stay fresh.
Montgomery hopes to continue strengthening his team now that training has started.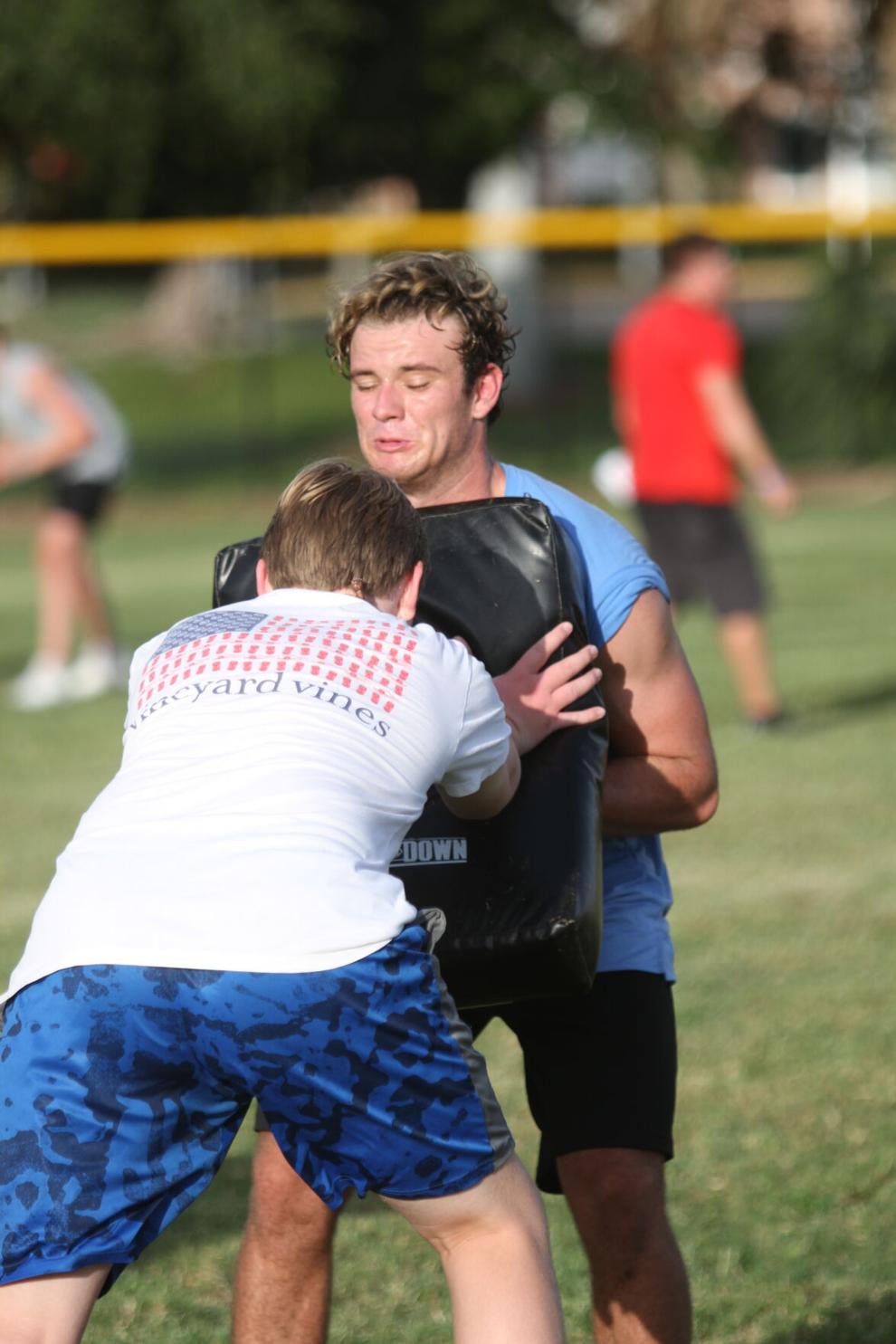 Two players doing blocking exercises.
"We're 14 today," said Montgomery. "We still have a couple of parents who tell us they're coming tonight. A couple of trailer tires have burned out. We have some U-Hauls. We look forward to getting them if we can. "
Montgomery sees the coaching staff getting through to his charges.
"Day after day," he said. "It's literally by leaps and bounds. The guys who have been with us for a month (through conditioning) do some of the exercises. Just know what to expect. How far they have come. We see improvements all the time is one of the most trainable groups I know. If you say something to you, they all hear it. These are our strengths. That's why I have great faith in these guys. "
The Rays will play a seven-game schedule this fall, starting with a street game in Canterbury on Friday, August 27th.